All greeting cards are 5 x 7 inches vertical or 7 x 5 inches horizontal. Each image comes from an original watercolor or original acrylic on canvas. All cards have the image on the front and the title, the original size of the painting, commentary on the image and website information on the back.
Wholesale price is $2.25 per card, 48 card minimum plus shipping. Minimum order is $108.00. Net 30 on all approved accounts.
NOTE: Due to ongoing critical paper shortages, all cards are now being printed on 80 lb matte finish cardstock. The inside has a matte finish for easy writing. Cards come in a sealed crystal clear compostable plastic envelope and include a white wove mailing envelope.
(Please click on the image to expand the view)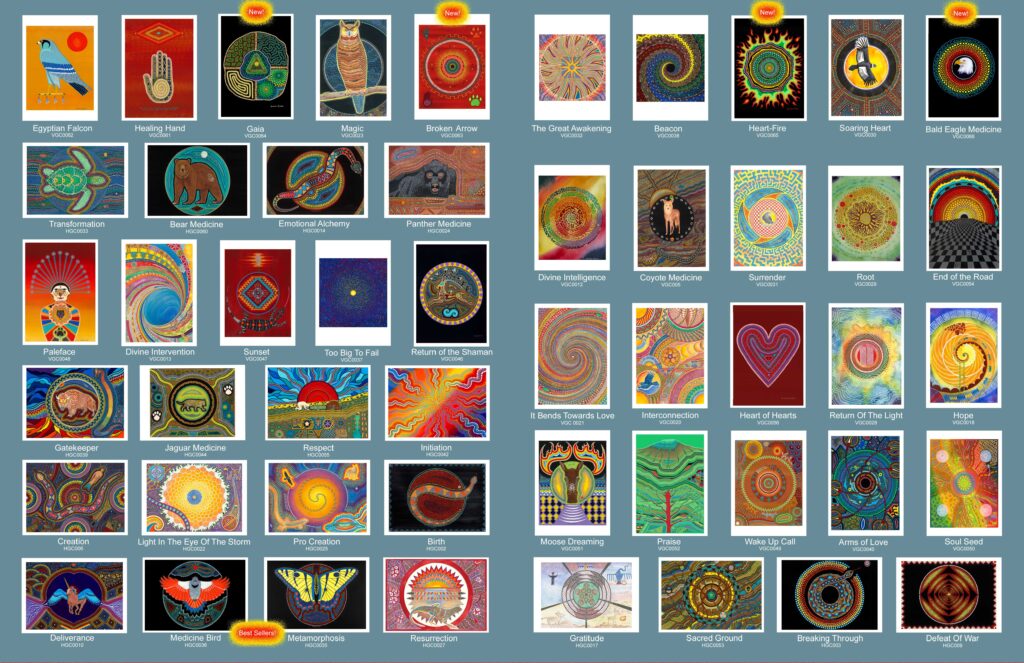 New Cards Below